Our team is committed to providing high-quality programs that reflect our athletes' potential. All of OAA's coaches are trained through the National Coaching Certification Program (NCCP).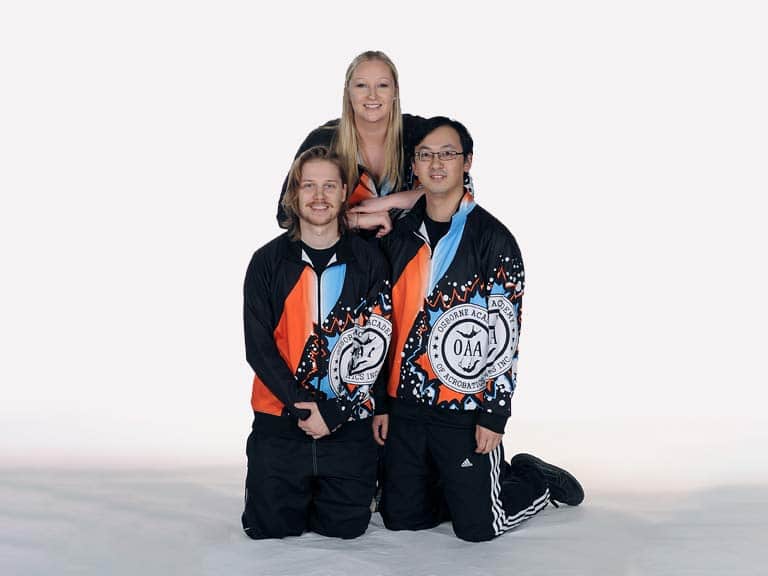 OAA is home to many experienced and enthusiastic individuals to encompass a truly dynamic staff.
The education of our staff whether through courses, clinics, training camps or in-house meetings is a huge part of our diversity and strength. Our open gym policy offers our staff and athletes amazing opportunities to learn from other clubs and coaches. We have guest athletes and coaches, coordinate day trips to other clubs, training camps and judging clinics.
We proudly participate in the NCCP (National Coaching Certification Program) for our coaching staff. Learn more here.
We also offer a program for some of our mature competitive athletes to gain valuable experience assisting with classes and our volunteer coaching mentorship program for those ambitious to help-out and gain valuable coaching experience.
Cameron and Leah have been in the Gymnastics and Fitness industry since childhood. Later, both taking an interest in coaching when they were 13 and in their later teens would take on leadership roles. Cameron, focusing his energy on directing the recreational program and Leah, as a fitness instructor, but both coaching and competing in competitive gymnastics. They are happy to now partner coach and run a family business devoted to providing the ultimate experience for their customers.