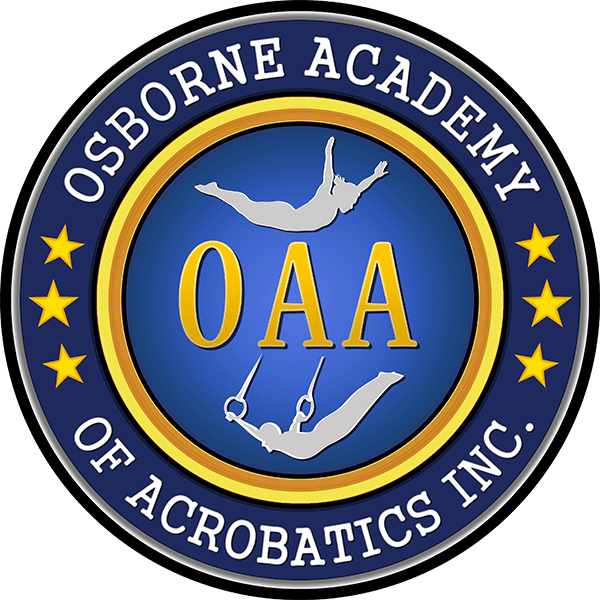 Osborne Academy of Acrobatics Inc.
60+ Five Star Google Reviews

WE ARE OPEN! Recreational classes to start August 1st. Registration coming soon! Email or call to schedule a private lesson.
Register for summer camp 2021 here! A full summer of gymnastics and trampoline training, themed outings, camp games, crafts, and fun!
The health and safety of our athletes is our first priority. Click here to learn about what protocols we have been in place in response to COVID-19.
OAA offers a variety of programs to develop the physical, technical, and personal abilities of all participants. Guided by an experienced and dedicated staff, our mix of competitive and non-competitive classes teach athletes the skills they need to excel at trampoline, tumbling, aerial acrobatics, gymnastics, acrobatics and fitness.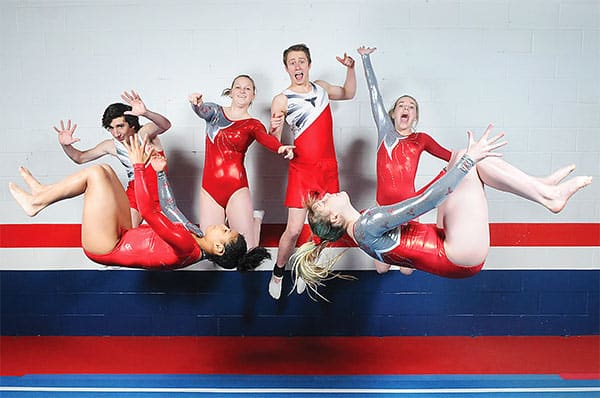 OAA is committed to fostering an inclusive environment that also recognizes our athletes' individuality. With a healthy mix of boys and girls of all ages, we work with each athlete at a pace appropriate to their needs. Above all, we pride ourselves in providing a safe, fun, and progressive learning space to help individuals reach their full athletic potential.
We offer a mix of competitive and non-competitive gymnastics programs to help develop athletes' potential in tumbling, trampoline, and aerials.
OAA is a gymnastics club that offers unique fitness programs designed to develop an individual's physical, technical, and psychological abilities through the expression of movement.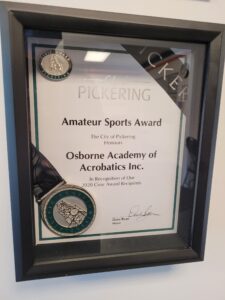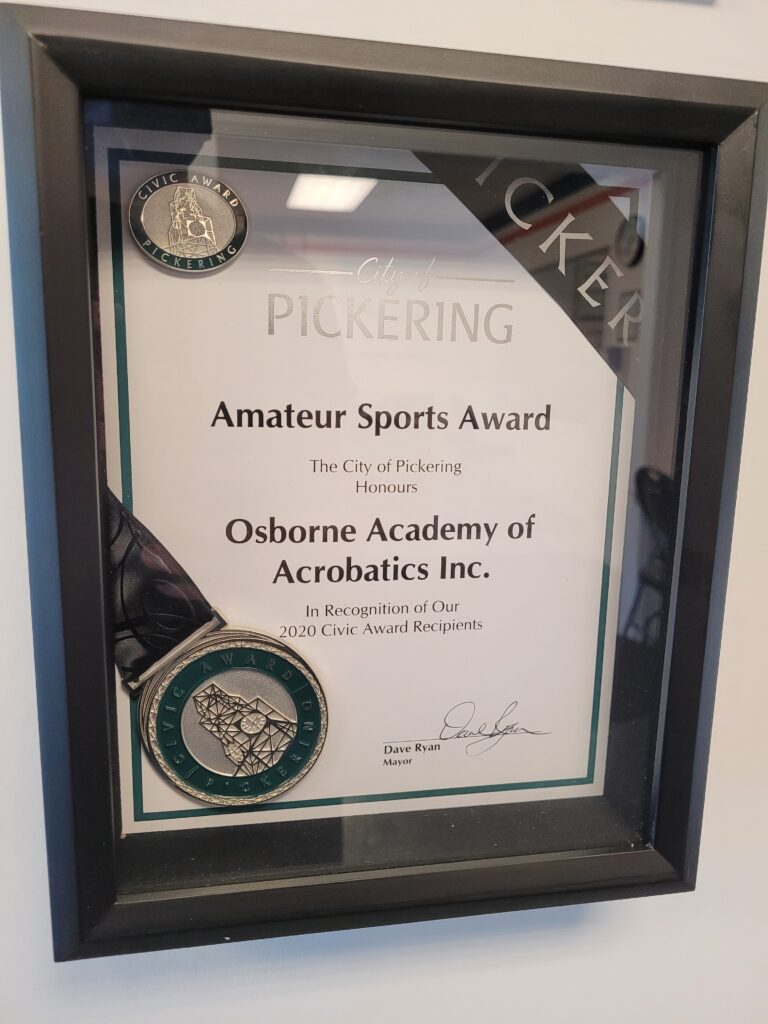 The Osborne Academy of Acrobatics Inc. was presented with the Amateur Sports Award at the 2020 Civic Awards Banquet. The Banquet was held virtually this
Read More »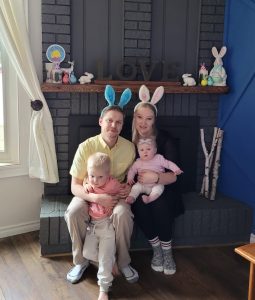 To my extremely valued customers, affiliated families and staff,               As many of you know, the recent province-wide shutdown includes the temporary closure of The
Read More »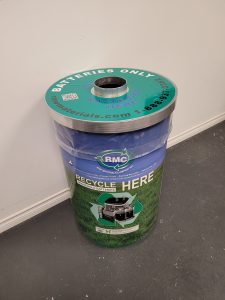 OAA has recently acquired a battery recycling drum from Raw Materials Company Inc. (RMC) for our members and members of the community wanting to properly
Read More »