OAA's gymnastics facility is located on Bayly Street in Pickering, Ontario. This facility provides many benefits for both spectators and OAA's athletes.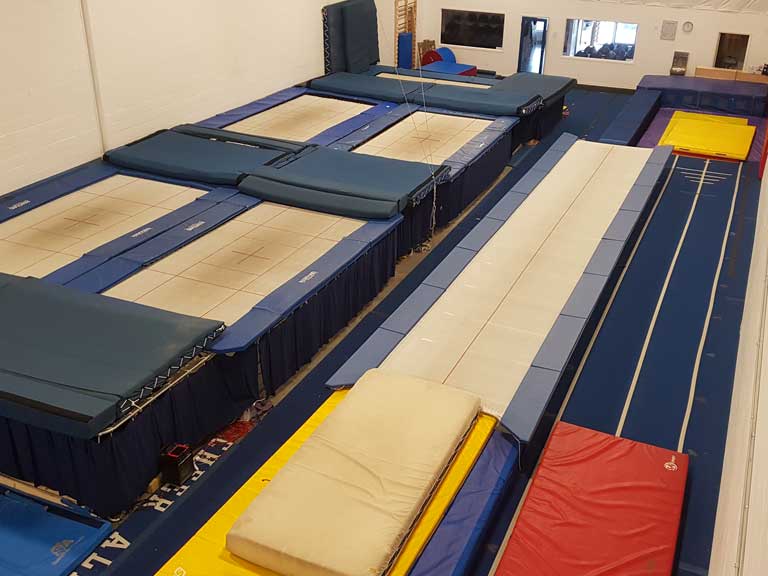 Our facility is located just beside the Pickering GO station and 401/Liverpool exit, making it very accessible. Our state of the art equipment includes: five Trampolines, overhead spotting rigs, full length power tumbling (rod floor), 42′ power track Trampoline, double-mini trampoline, three Aerial silks, hammock, lyra (hoop), static trapeze and straps, a multi-purpose area (for warm-up, gymnastics circuits, tumbling circuits, etc), and a fitness area complete with free weights, cable machines and spin bikes.
[momentopress url=https://momento360.com/e/u/ac5b7956870743bd92856c4a904c3842?utm_campaign=embed&utm_source=other&utm_medium=other&heading=0&pitch=0&field-of-view=75]
We welcome you in our lobby with a food and beverage bar, pro shop with club apparel, gymnastics leotards/gymsuits, trampoline slippers, a multi-purpose Room for birthday parties, conferences, meetings, etc and two viewing areas with lots of room for spectators.