Our team is committed to providing high-quality programs that reflect our athletes' potential. All of OAA's coaches are trained through the National Coaching Certification Program (NCCP).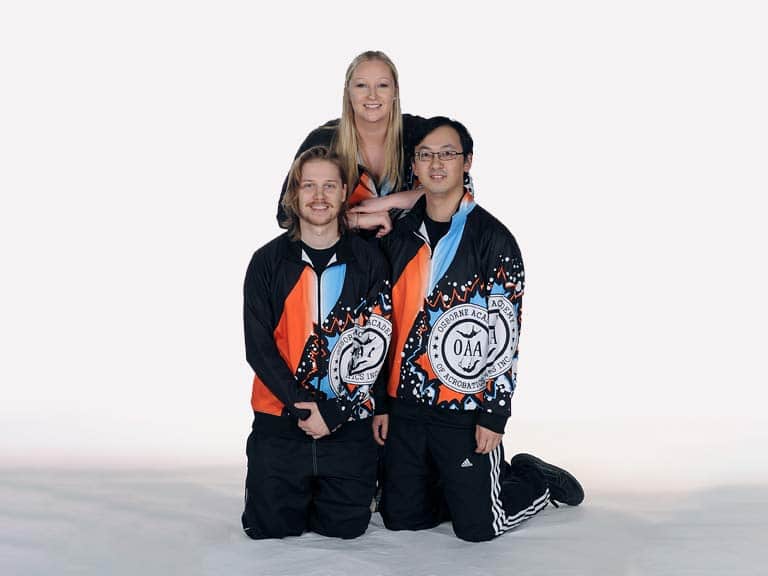 OAA is home to many experienced and enthusiastic individuals to encompass a truly dynamic staff.
The education of our staff whether through courses, clinics, training camps or in-house meetings is a huge part of our diversity and strength. Our open gym policy offers our staff and athletes amazing opportunities to learn from other clubs and coaches. We have guest athletes and coaches, coordinate day trips to other clubs, training camps and judging clinics.
We proudly participate in the NCCP (National Coaching Certification Program) for our coaching staff. Learn more here.
We also offer a program for some of our mature competitive athletes to gain valuable experience assisting with classes and our volunteer coaching mentorship program for those ambitious to help-out and gain valuable coaching experience.
Cameron and Leah have been in the Gymnastics and Fitness industry since childhood. Later, both taking an interest in coaching when they were 13 and in their later teens would take on leadership roles. Cameron, focusing his energy on directing the recreational program and Leah, as a fitness instructor, but both coaching and competing in competitive gymnastics. They are happy to now partner coach and run a family business devoted to providing the ultimate experience for their customers.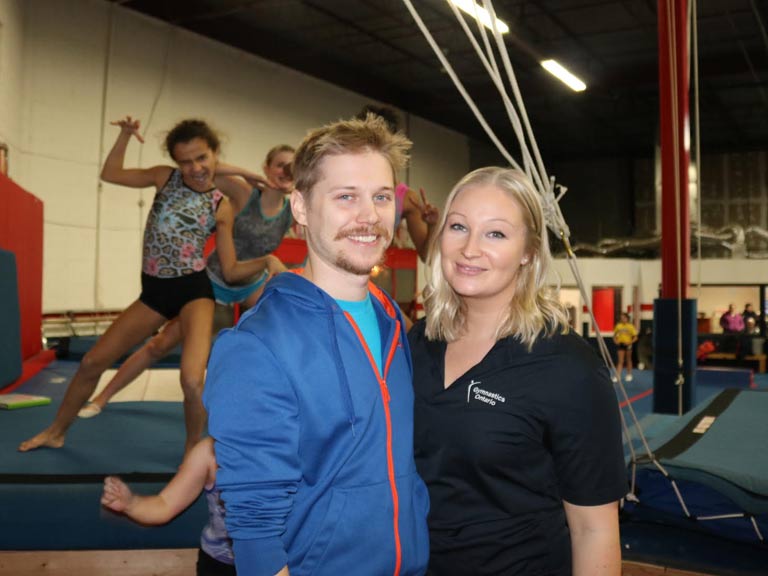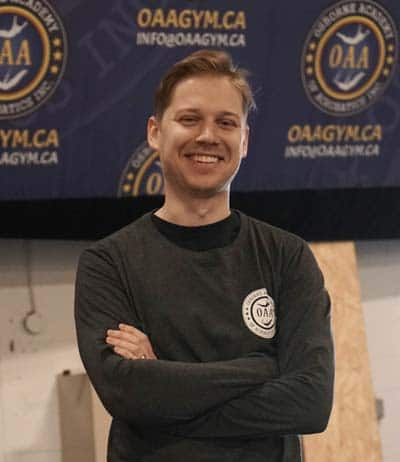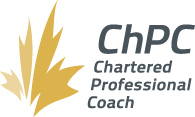 Head Coach, & Owner/Operator
Gymnastics is a big part of Cameron's identity. It has been the focus of his education, recreation, and career for over two decades. Cameron is passionate about teaching and gymnastics has provided the means for his passion, and he is proud to have been doing so for the past 20 years. Cameron measures success not just by physical and technical mastery, but also by personal development. His ultimate goal is to help athletes understand the positive impact that their gymnastics experiences has on their lives.
Cameron is a Level 4 Trampoline, Level 3 Men's Artistic and Level 3 Women's Artistic coach under the NCCP, has his level 3 with The Fédération Internationale de Gymnastique's Academy and is a Chartered Professional Coach under the Coaching Association of Canada. He is a graduate of Durham College, Seneca College and Sir Sandford Flemming College. Most notably, his Diploma in Business – Entrepreneurship and Small Business with Honours at Durham College and Competitive Gymnastics Coaching at Seneca College. Cameron is also an active athlete and coach clinician, Learning Facilitator (for NCCP courses) and has sat on several volunteer committees, all at Gymnastics Ontario. Currently, Cameron is the Ontario Tumbling Coaching Chair with Gymnastics Ontario's Trampoline and Tumbling Technical Committee. His hobbies outside gymnastics involve: carpentry, landscaping, event planning, world travel, reading, participating in his wife's fitness classes and enjoying the outdoors with his family.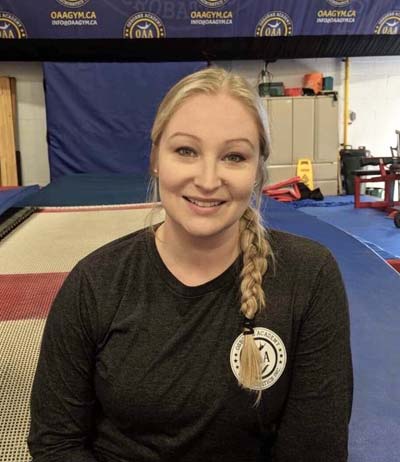 Trampoline & Tumbling Coach
Leah has been very passionate about gymnastics from a young age. Her passion led her to compete at the provincial and national level in both Women's Artistic and Trampoline Gymnastics, and now she brings that same passion to her teaching. A fully certified NCCP Level 3 coach in trampoline gymnastics, Leah has been teaching health and fitness programs for over five years. Leah's certifications include: Zumba, Zumba toning, Zumba for kids, Group Fitness, Spin and personal training.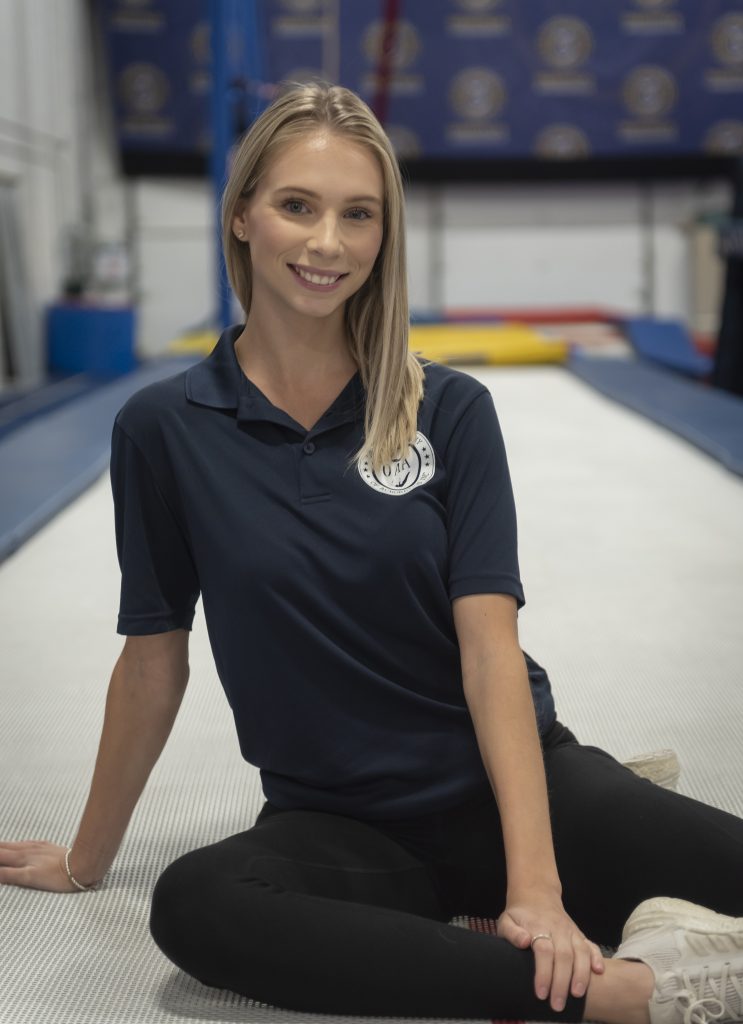 Jessie grew up as a competitive gymnast (fun fact – Cameron was one of her coaches!). After a decade of gymnastics, she got involved with cheerleading at high school and then at Western University, where she graduated with a Business degree. Jessie is in the process of completing her CHRP designation and is currently enrolled in a Digital Marketing Certificate program at U of T. She is very passionate about the sport and is excited to help OAA grow for years to come!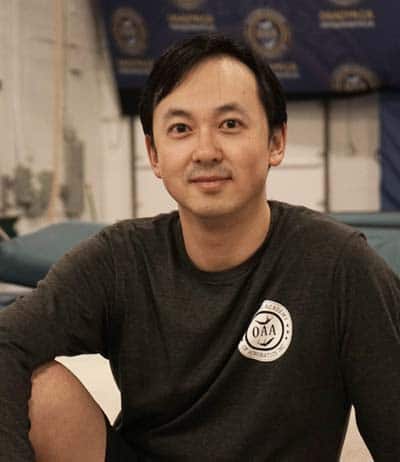 Trampoline & Tumbling Coach
Adrian has always been a fan of gymnastics but did not actively participate in the sport growing up. He finally took the leap and signed up for adult gymnastics classes at Seneca College in 2009 and continued his gymnastics development at East York Gymnastics Club, Steeles West Gymnastics, and eventually Scarborough Gym Elites, where he joined Cameron's Masters trampoline program in 2012. Since then, Adrian has competed in several invitational competitions, volunteered at several major trampoline competitions, and met the most wonderful athletes, parents, coaches and judges. Adrian is currently at the Advanced Masters level. Adrian also holds his Level 2 certification in Trampoline Gymnastics.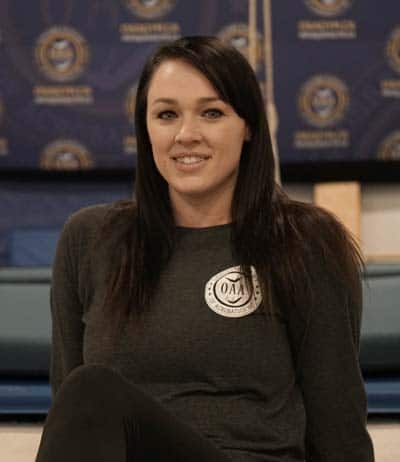 Trampoline & Tumbling Coach 
Megan has been involved in trampoline and tumbling for over 14 years. She competed for many years as a national level athlete. Later, coaching became Megan's outlet for her love of the sport. She has worked in various gyms around the world including: Glasgow, and New Zealand, as well as several summers at Canadian Adventure Camp. Further to her education in the NCCP (National Coaching Certification Program), she has enrolled in her trampoline judging course to further her involvement in the trampoline community.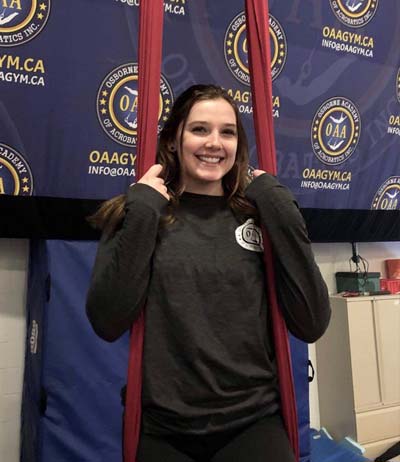 Vicky was a national level gymnast in both Women's Artistic Gymnastics and later in Power Tumbling. Along with her competitive acrobatics, she also started specializing in aerial apparatus and performs on the Lyra (hoop), static trapeze, and silks at events such as weddings and night clubs. Vicky started the Aerial program at OAA.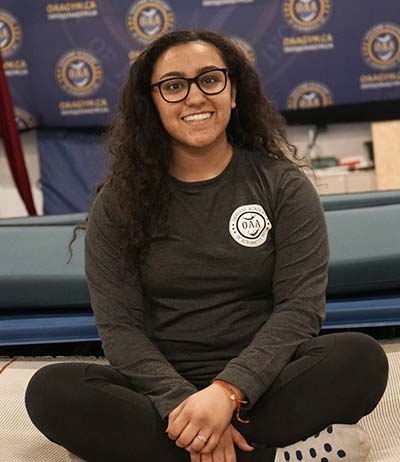 Gymnastics, Trampoline & Tumbling Coach
​Disha is an experienced athlete with OAA. Her certifications and practical experience complement her ability to work well with children and develop their skills in both trampoline and tumbling. Disha has also been involved in various extra-curricular activities such as Me to We and Best Buddies.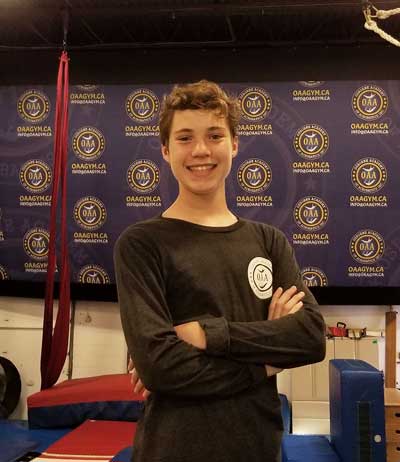 Gymnastics, Trampoline & Tumbling Coach
Derek has been involved in Gymnastics and Trampoline for almost a decade, with 7-years of experience as a competitive trampoline athlete. His favourite part about our sport is travelling and making new friends. Outside of coaching and training Derek loves the outdoors, photography and staying involved in the community.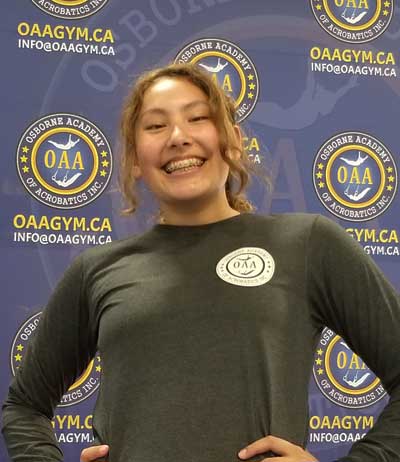 Substitute Trampoline & Tumbling Coach
Mariko has been involved in Gymnastics and Trampoline for 15 years, 7 of which as a competitive Women's Artistic Gymnast and the last 3 years as a competitive Trampoline Gymnast. Mariko's favourtie part about our sport is the thrill of competing, travelling and just having fun in the gym! Outside of the gym Mariko loves to hang out with friends, surfing and band camp.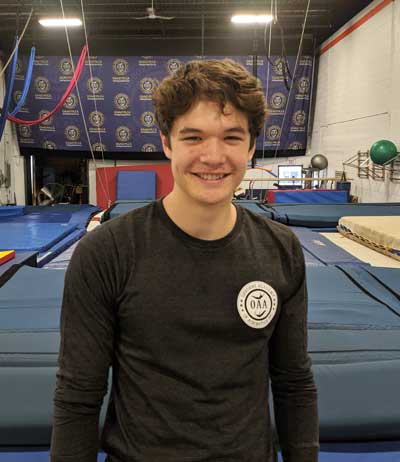 Substitute Trampoline & Tumbling Coach
Jack has been a lifelong member of gymnastics and trampoline.  He is a family of gymnasts/acrobats and continues to perform as a National level athlete.  Jack has his NCCP level two and loves being involved in a number of our programs including: parkour, trampoline, tumbing, camps and birthday parties.  Outside of the gym Jack loves photography, guitar, piano, and staying active outside.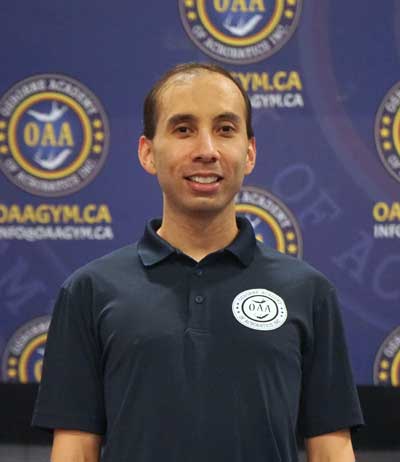 Trampoline & Tumbling Coach
Chris coaches our teen recreational trampoline and tumbling programs. He studied Electronics Engineering as well as Fitness & Health Promotion, and has a background in Martial Arts including Tumbling. He is really happy to be a part of the OAA family!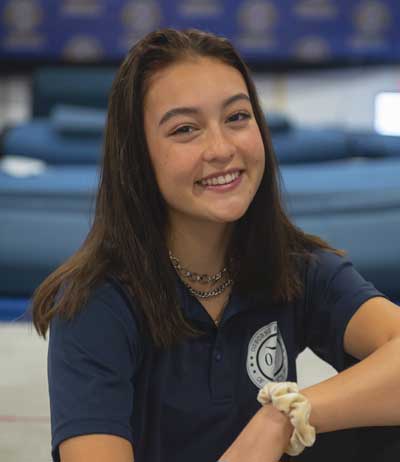 Noami has been involved with gymnastics for 12 years and has been doing aerial silks for 3 years and performs in front of 100s of people. Outside of the gym she enjoys wake surfing!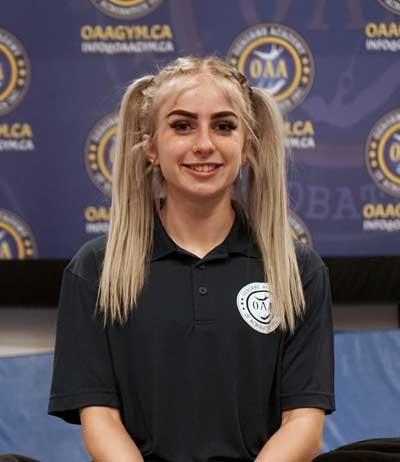 Trampoline & Tumbling Coach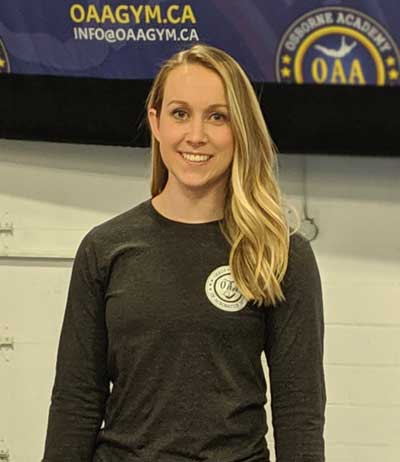 Nat coaches our teen power tumbling class. She grew up as an artistic gymnast and also did cheerleading at Queens University.